Player Rankings
Better Rankings = Better Fantasy Teams
The most comprehensive player valuation system on the planet.
PlayerProfiler's fantasy football rankings service provides fantasy pros & fantasy footballers with mobile-friendly Weekly Rankings + Projections, Fantasy Cheat Sheets, Best Ball Ranks, Dynasty + Rookie Rankings, and our industry-leading Cornerback Rankings.
Weekly Rankings and Fantasy Football Projections
Dario Offstein and the RotoUnderworld Analytics Team leverage information ranging from projected opportunity to defensive strength/weakness metrics to WR/CB match-ups to fantasy football news to NFL weather forecasts to sportsbook data, and we synthesize it all to rank players across every key fantasy football position: QB, RB, WR, TE, K, and Team Defense/Special Teams. Our player rankings and projections are calibrated for all fantasy formats from PPR to Half PPR to Standard, and include projections specifically for Underdog, DraftKings, and FanDuel.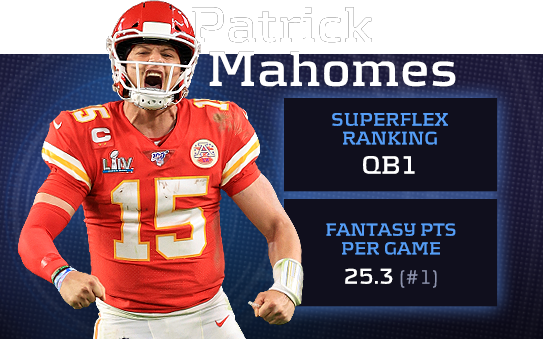 PlayerProfiler's Projection Engine delivers granular player stat projections for each position. We project QB passing yards, TE reception totals, and all box score statistics in-between to give you an edge in playing the best fantasy football props. We offer a one-click export feature to ingest our stat projections into sophisticated DFS tools.
Best Ball Rankings and Projections
Fantasy football player rankings must be optimized for the most popular fantasy sports formats, and Best Ball leagues are becoming more in-demand every year. Best ball leagues automatically set the best possible lineup each week and prevent fantasy footballers from adding and dropping players in-season. Our Best Ball Player Rankings leverage PlayerProfiler's Best Ball Points Added metric to forecast fantasy output specifically for best ball formats.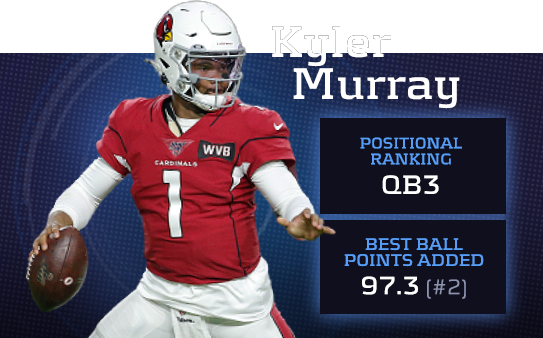 Upside wins championships, but best ball leagues require both upside and stability. Beyond utilizing the Best Ball Points Added metric, the RotoUnderworld Team generates best ball rankings and projections for top fantasy players by adding a premium to players with both stable roles and boom week upside, while discounting fragile players, especially those with historically low weekly ceilings. On the other hand, we emphasize fragility for best ball tournaments. This logic is automatically included in every fantasy football cheat sheet you generate for best ball leagues.
Rookie Rankings
Winning your rookie draft is essential for dynasty league success. Utilizing Breakout Finder™ data and advanced player projection techniques, the RotoUnderworld Team deploys a more analytical approach to quantifying the lifetime value of rookies. We get started early, launching rookie rankings prior to the Super Bowl each year, so you can value rookie picks better than your league mates months before the NFL Draft.
With 2-QB/superflex and TE-premium league popularity increasing annually, our rookie rankings include numerous league scoring and format filters allowing you to zero in on the best available rookie at every point in a draft. Leveraging the power of PlayerProfiler, our rookie rankings are famously deep, going far beyond traditional top-50 rookie lists to help dynasty leaguers build super teams.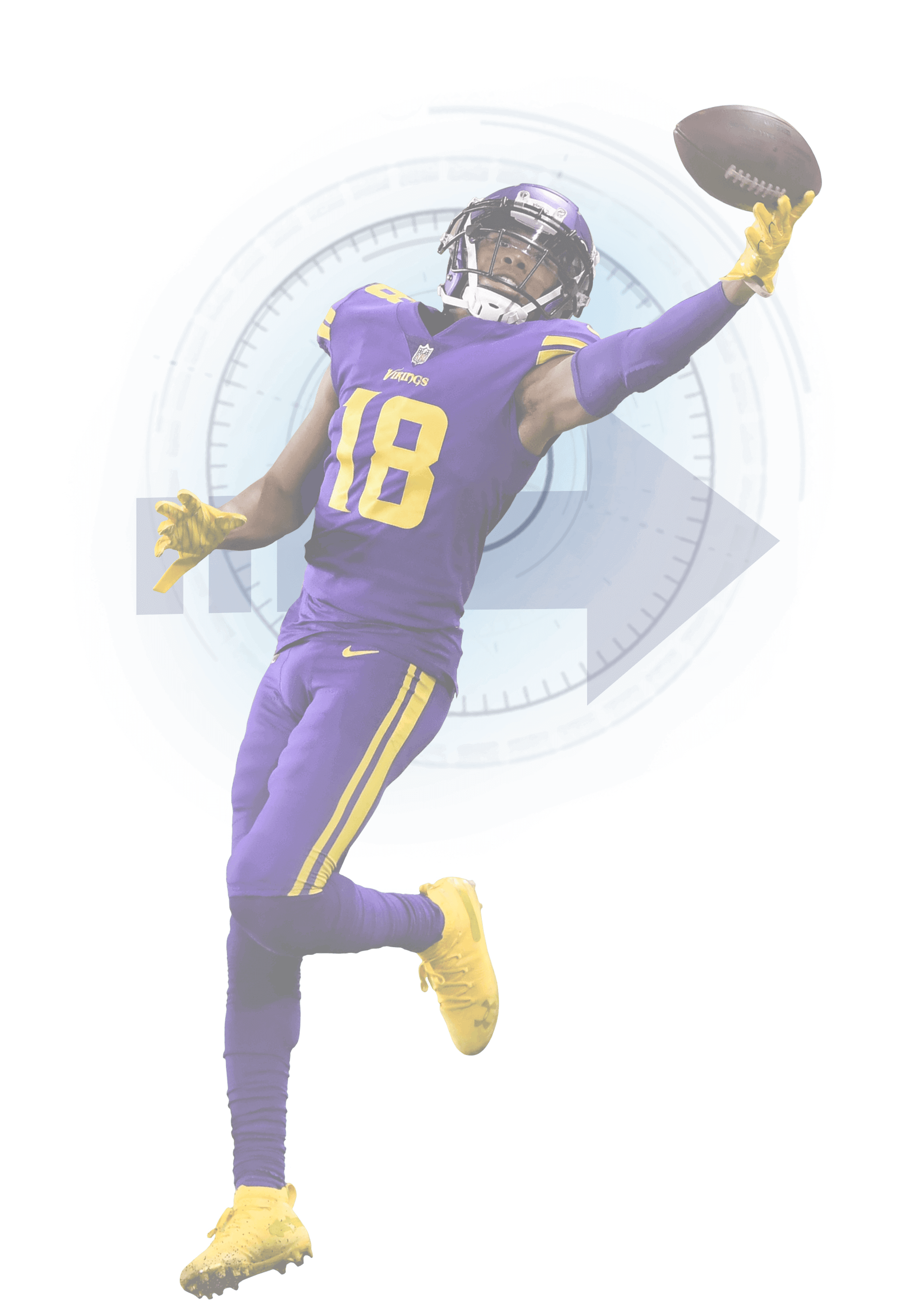 Seasonal Rankings
and Projections
Depending on your draft position and league mates, Zero RB, Hero RB, or a balanced strategy may be the best approach. Be sure to consult our seasonal fantasy rankings before your big fantasy draft. Our fantasy football player rankings service is designed for a wide range of fantasy league formats. We support PPR, half PPR and standard scoring settings, and next-level fantasy gamers utilize our Superflex/2-QB and Tight End Premium options. We even provide Scott Fish Bowl rankings and projections.
All player rankings leverage PlayerProfiler's proprietary Value Over Stream (VOS) metric and average draft position (ADP) data from multiple platforms from Fantasy Football Calculator to the Fantasy Football Players Championship (FFPC) to generate NFL football fantasy rankings. We know Quarterbacks score more fantasy points, Running Backs win leagues, Wide Receivers are more stable, and Tight Ends are historically fragile. By factoring in positional replacement value and projection fragility, PlayerProfiler's structural + value-based player ranking service pinpoints the players to select at each step in a fantasy draft and generates fantasy football cheat sheets with one click.
Winning your fantasy football draft and starting the NFL season with a top fantasy team is only half the battle. In-season moves provide a critical edge, especially when bye weeks knock starters out of fantasy lineups. Our team keeps Seasonal Rankings updated throughout the NFL Regular Season so that you always know the best possible players to add at each position, from your fantasy league waiver wire or free agent pool, to give your fantasy football team the best chance of winning match-ups each week.
Dynasty Rankings and
Lifetime Values
Draft and trade better with PlayerProfiler's always-updated dynasty league rankings and rookie rankings. The dynasty fantasy football rankings and dynasty rookie rankings feature the top-400 dynasty assets and assign a lifetime value rating to each player, generated by our proprietary lifetime value engine. The engine projects future fantasy output based on age, prospect profile, near-term player forecasts, and long-term positional production trends for top players in fantasy football dynasty leagues.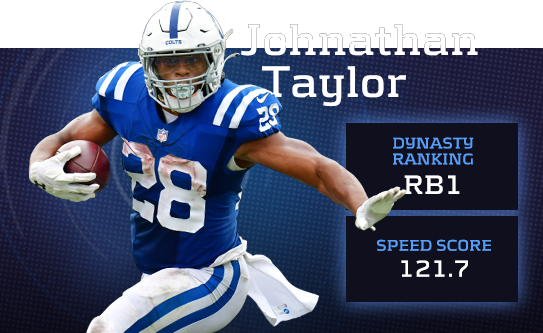 Dynasty leagues are some of the most innovative across the fantasy football community. Specifically, 2-QB and superflex league popularity is skyrocketing, and this format is incredibly popular among dynasty league enthusiasts. Looking to the future, our fantasy football dynasty rankings include filters for superflex and tight end premium, as well as dynasty league size, scoring systems, and league format.
Cornerback Rankings
Understanding cornerback play is the untamed frontier of fantasy football analysis. The RotoUnderworld Game Analyst Team evaluates everything from cornerback target depth to cushion to pass break-ups. Leveraging the most predictive CB stats and metrics as well as PlayerProfiler's exclusive Coverage Rating metric, our Cornerback Rankings hone in on true cornerback quality.
PlayerProfiler's Cornerback Rankings feature upcoming WR match-ups, which provides the next-level edge for DFS players. While other cornerback rankings are heavily skewed by observational bias and small sample outcomes, our cornerback rankings account for snap shares, target rates, and past WR match-ups, to separate the true alpha cornerbacks from situational defensive backs with fleeting flashes of excellence.