Whether you play dynasty or best ball, Kyle Pitts is a man with high expectations among fantasy players. I have seen him go as high as the 1.02 in my own dynasty rookie drafts. His Underdog ADP is currently around pick No. 59.5, making him the fourth tight end off the board. People are expecting Pitts to be a top five tight end as a rookie and buying him at that lofty ceiling. History, as well as PlayerProfiler's advanced stats and metrics, shows that he will disappoint those fantasy gamers.

Best Ball and Redraft
Do you know who has the greatest rookie tight end season of all time with 56 catches for 1,076 yards and 12 touchdowns? Mike Ditka in 1961.
Since this 1961 season, there have been exactly zero rookie tight ends that have reached 1,000 yards receiving. And only one other rookie tight end has caught more than 10 touchdowns: Rob Gronkowski in 2010. According to DraftHistory.Com, there have been 955 tight ends drafted in the NFL from 1961 to 2020.
The list of rookie tight ends with over 1,000 yards receiving is Mike Ditka.
The list of rookie tight ends with 10 or more touchdowns is Mike Ditka and Rob Gronkowski.
Going back a few years looking at the most recent tight end classes:
2020 – The rookie tight end class did not produce. Cole Kmet was No. 41 in fantasy point scoring among tight ends in PPR Formats.
2019 – T.J. Hockenson, Noah Fant, Irv Smith, and Drew Sample were the top four tight ends picked in the NFL Draft and garnered the most hype. In fantasy scoring among tight ends in PPR formats, Hockenson ranked No. 31, Fant ranked No. 16, Smith ranked No. 33, and Sample ranked No. 93.
What About Kelce, Kittle, and Waller Though?
Travis Kelce, George Kittle, and Darren Waller are great tight ends to have for fantasy football in 2021. How did they fare in their rookie years?
Kelce: Drafted in 2013, but did not play until 2014 due to injury. In that "rookie" season, he ranked No. 6 among qualified tight ends in PPR scoring. He finished 1.2 points above No. 8-ranked Delanie Walker that season.
Waller: Drafted in 2015 and caught two passes for 18 yards in six games.
Kittle: Drafted in 2017 and finished the year as the TE19 in PPR Formats.
Even the guys we think of as the best in the game right now struggled in their rookie seasons. The best rookie tight end season in recent memory belongs to Evan Engram. In 2017, Engram caught 64 passes for 722 yards and six touchdowns, adding 14 rushing yards. That was good enough to finish No. 5 in fantasy points scored among tight ends in both standard and PPR formats.
That's 138 tight ends drafted since 2011 and only Engram finishing his rookie year with a top five fantasy point-scoring season.
"But what about that Falcons offense? Wasn't that the best possible landing spot and doesn't that guarantee him to be a top fantasy tight end this year?"
Hayden Hurst was TE10 in PPR scoring last year. He, Rob Gronkowski, and Noah Fant all finished within 0.2 points of each other and finished TE8-10. When Pitts finishes closer to No. 10 than No. 5, those that took him early in their best ball and redraft leagues will be disappointed.
Dynasty
Kyle Pitts has been called a generational talent, and possibly the best tight end prospect ever. Even if we concede he may not be a top tight end in his rookie year, he is going to be one of the best in the game within a few years, right? Let's take a closer look:
A quick look at Pitts' player profile offers much to be excited about: including a 92nd-percentile College Dominator Rating, 96th-percentile College YPR average, 96th-percentile Breakout Age, 99th-percentile 40 Yard Dash, and 98th-percentile Speed Score. PlayerProfiler lists his Best Comparable Player as Noah Fant.
Having to to contend with T.J. Hockenson on the same team at Iowa, Fant does not have the college production to match Pitts. But he does have a comparable 40-Yard Dash and Speed Score, and exceed Pitts in Burst Score, Agility Score, and Catch Radius. George Kittle, Fant's Best Comparable Player, has equally impressive workout metrics to Fant that match or exceed Pitts' numbers. While his metrics are awesome, it isn't a slam dunk that Pitts is far and away a generational talent compared to players such as Fant and Kittle.
"Ok, so he's like Kittle and Fant. What's wrong with that?"
Nothing at all. Kittle and Fant are among the top dynasty tight ends one can have on their team. The current hype around Pitts is reminiscent of a player from a different generation: Vernon Davis.
With amazing college production metrics (outside of Breakout Age), workout metrics off the map, and draft capital of 1.06 vs 1.04, Davis and Pitts are extremely similar prospects. Davis was the TE23, TE14, and TE 26 in 2006, 2007, and 2008 respectively, his first three years in the league. In 2009, his fourth year, he was the TE1 with 78 receptions for 965 yards, and 13 TDs. If dynasty was as popular in 2006, who would have held him during those first three years to enjoy the breakout in Year 4?
After finishing TE3, TE8, TE15, and TE2 from 2010-2013, he was the TE36 in 2014 and remained outside of the top 20 until his renaissance in 2017, where he finished TE11 with 43 catches for 648 yards and three TDs. He was only a TE1 on fantasy rosters for four of his first 12 seasons in the league, logging only two top five seasons in his entire career.
Circling back to Pitts, he will likely have a long career in the NFL and will spend at least his first five seasons in Atlanta. It looks to be a great landing spot, with Atlanta housing a top five passing offense that averaged 276 passing yards per game in 2020. Matt Ryan is 36 years old. According to spotrac.com, his contract was restructured to pay out his signing bonus this spring. Looking at the contract, Ryan will be the starting quarterback in 2021 and 2022. However, in 2023, a cut or trade would result in $28 million in cap space savings. Who will the quarterback be then? Given the fact that most tight ends don't break out until Year 3, who will Pitts' quarterback be for that important season? That's where his long-term dynasty value becomes murky.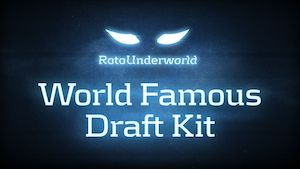 Final Thoughts:
In best ball and redraft leagues thus far, Kyle Pitts is being drafted like a top five fantasy tight end. In the past decade, we have seen only one out of 138 drafted tight ends log a top five fantasy finish in their rookie season. The best fantasy tight ends for 2021 (Travis Kelce, George Kittle, and Darren Waller) did not have top five fantasy seasons as rookies.
While Pitts has an impressive profile and draft capital, we have seen players with similar profiles in the past have varying career success levels. We have seen tight ends with similar profiles like Kittle go on to have good careers. Others like Fant are on the upswing. While others like Vernon Davis had a more impressive profile, but a disappointing career from a fantasy perspective. Although playing in the NFL for 14 years is nothing to be disappointed about.
Spending a top 60 pick in best ball or a top 2 pick in dynasty rookie drafts on someone other than Pitts is a smarter decision based on history.