It's Week 11 of the NFL season, and the dash for the fantasy football playoffs is ramping up. Team managers are getting their squads in order, either prepping for a playoff run or prepping for the '21 season. Just adding to the number of plates already spinning, right? It doesn't help there's no pause button for the injury aspect, so forging on is the only option.
Week 10 saw multiple starting quarterbacks go down, requiring the reserves to step into action. Nick Foles capped the week on Monday Night, leaving the game with a hip injury. This week, the Saints, Panthers and possibly the Broncos will be riding with a backup under center. Add in the Jets and Jags who already have their backups playing, and it's "The Week of the Backup QB!"
Ok, enough already. Into The Infirmary!
IR Bound
Nick Boyle– BAL (Knee), Joe Mixon– CIN (Foot), Drew Brees– NO (Lots),  JaMycal Hasty– SF (Collarbone)
ANALYSIS: 
The big news on the injury front this week is the Saints quarterback. Now on the reserve, Brees will miss a minimum of three games to recover from his list of ailments. Taysom Hill has been announced the starter for this week, surprising many who assumed Jameis Winston would get the call. Coach Sean Payton has stated he views Hill in the same vein as Hall of Famer Steve Young. Do we actually get to see what Hill can do with an offense now? Either way, temper expectations for the Saints pass-catchers.
Boyle's exit leaves Mark Andrews the only healthy tight end on the Ravens roster. While this isn't ideal from a pure football perspective, Andrews should pick things up going forward, beginning with a Week 11 matchup against the Titans, who rank in the bottom of the league against tight ends. While the Ravens are sure to add depth at the position, they do have an intriguing player on their practice squad; Jerell Adams.
Once upon a time, Adams was a late-round darling in the fantasy community. The former sixth-round pick out of South Carolina boasts impressive workout metrics. His speed is notable; at 6-5 and 247-pounds, he ran a 4.64 (86th-percentile among qualified tight ends) in the 40-yard Dash. Sure he's yet to make noise, but a breakout for an older tight end isn't unheard of. Gary Barnidge anyone? Oh, and Robert Tonyan isn't exactly a young buck (editors note: Superkick Party?) at 26.6 years old. Keep those peepers on Adams over the next few weeks.
One has to wonder why Mixon wasn't added to the reserve earlier. Regardless, Giovani Bernard will fill the role and should be productive in doing so. Hasty's injury is another for a 49ers team that has been ravaged in 2020, especially to the running back position. San Francisco is mercifully on bye this week, but there's a chance Tevin Coleman returns for a Week 12 contest against the Rams.
OUT for Week 11
Christian McCaffrey– CAR (Shoulder), D'Andre Swift– DET (Concussion), Kenny Golladay– DET (Hip), Danny Amendola– DET (Hip), Laviska Shenault– JAX (Hamstring), Sammy Watkins– KC (Hamstring, Calf), Adam Humphries– TEN (Concussion)
ANALYSIS: 
At this point in the season, fantasy managers are surely used to McCaffrey being unavailable. Mike Davis has filled in admirably, but the hope is for CMC to achieve full health before the start of the fantasy playoffs. Another back set to miss this week is Swift, who was just starting to round into form in the Lions offense. They'll likely ride Adrian Peterson on Sunday.
Speaking of Detroit, they'll also be without star wideout Golladay yet again. With a lesser run game due to the absence of Swift and no Golladay, the Lions offense may really struggle against the Panthers. However, look for T.J. Hockenson to ball out versus a Carolina defense ranked in the bottom half of the league against tight ends.
DOUBTFUL for Week 11
Sam Darnold– NYJ (Shoulder)
ANALYSIS: 
Is there even a difference between Darnold and veteran Joe Flacco at the moment? Sad to say, but no. The Jets really stink.
QUESTIONABLE for Week 11
Teddy Bridgewater– CAR (Knee), Drew Lock– DEN (Shoulder), Noah Fant– DEN (Ribs), Matthew Stafford– DET (Thumb), Allen Lazard– GB (Core), Kenny Stills– HOU (Back), Jack Doyle– IND (Concussion), Gardner Minshew– JAX (Thumb), Irv Smith– MIN (Groin), Damien Harris– NE (Ankle, Chest), N'Keal Harry– NE (Shoulder)
ANALYSIS:
Not only is Drew Brees out, but multiple other starting quarterbacks may also miss Sunday's action. Should Bridgewater sit, which seems likely, Carolina will turn to either P.J. Walker or Will Grier. The pair have split first-team reps this week. While Grier has some starting experience from last year, he wasn't very good in those starts. Walker was the star of the brief XFL resurgence and should get the nod. If so, he makes an intriguing DFS play based on his scrambling ability.
---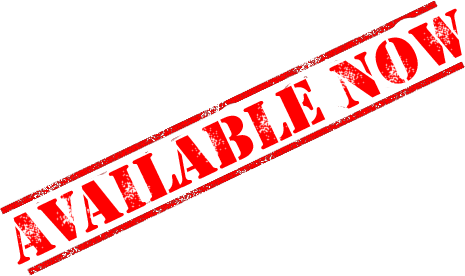 ---
As well as Lock has played, it might not kill Denver to have Brett Rypien in there starting. Ever wonder if John Elway dreams about Aaron Rodgers in that Bronco orange? May-haps dreams become reality. The Lions offense is in trouble whether Stafford plays or not. And it appears as though another week of Jake Luton is in store. Against the Pittsburgh Steelers. Yippie.
Harris practiced in limited fashion all week and is likely to suit up for the Patriots this Sunday. As for Harry… never mind, it doesn't matter. It'd be nice to see Smith give it a go for the Vikings; he was really starting get on a roll before the injury. Fant looks to be ready to play, but faces a stiff Miami defense that ranks fourth against tight ends. Last but not least, Mr. Lazard could be getting back on the filed, which could lessen Marques Valdez-Scantling's role, just as he was starting to catch fire.
COVID List
A.J. Dillon– GB, Corey Clement– PHI, J.J. Arcega-Whiteside– PHI, Vance McDonald– PIT
CONCLUSION
The rash of quarterback injuries this week was the topic, but D'Andre Swift's last minute exclusion hurt fantasy managers across the board. Hate to see it. Taysom Hill over Jameis Winston in New Orleans was a bit surprising, but logical; now is as good a time as any to find out if Hill is the QB of the future. If not, maybe Winston can make a splash before Drew Brees returns.
Speaking of returns, a few big names will return over the next couple of weeks; Zach Ertz, Sony Michel and Julian Edelman are all set to return from the reserve in short order. In 2020, the injured reserve is somewhat like a carousel; some get on while others jump off. It's become a never ending transaction machine. Wouldn't want it any other way in this crazy, whacked out year.
Stay tuned for next week's edition of The Infirmary!