The Dynasty Stash Cache concludes with everyone's favorite position: tight end. Each and every year in fantasy football, hopes rise and fall with this particular group of players. The "breakout tight end" is a yearly discussion, rarely bearing the fruit many expect. Most years, it's Travis Kelce and another at the top; Darren Waller was second fiddle in 2020.
However, the next tier of tight ends were productive. Though they clearly aren't on the same level as a Kelce (he scored over 130 points more than this tier of players), this group still offered a sense of stability at a position fraught with inconsistency. Robert Tonyan and Logan Thomas are among the names that rose to relevance this past season. For 2021, the Stash Cache crystal ball is hard at work.
Donald Parham – Los Angeles Chargers
Donald Parham is an obvious choice here; Hunter Henry will hit the open market during the offseason and the Bolts need playmakers around young quarterback Justin Herbert. They need look no further. While Parham only has above-average speed, he boasts a 129.9 (94th-percentile among qualified tight ends) Burst Score with a 10.29 (92nd-percentile) Catch Radius. The former XFL stud registers at 6-8 and 240-pounds, with an Arm Length in the 98th-percentile. Behemoth?
Parham isn't on everyone's radar. Though his Snap Share increased late in the season, he never once eclipsed four targets in 2020. With Henry likely out of the picture, L.A. may opt to draft a tight end or add one in free agency. Even so, Parham has a legit shot at the starter spot in a best-case scenario and would make for good depth in the worst case. Either way, the man needs to be rostered.
Harrison Bryant – Cleveland Browns
When Harrison Bryant was selected by the Cleveland Browns, a collective sigh spread throughout the fantasy community. A talented tight end went to a team already rostering David Njoku and new free agent signee Austin Hooper. Of course, this prompted the former to request a trade which never came. That said, there's a much higher chance Njoku gets swapped in 2021 while Bryant continues his ascension.
---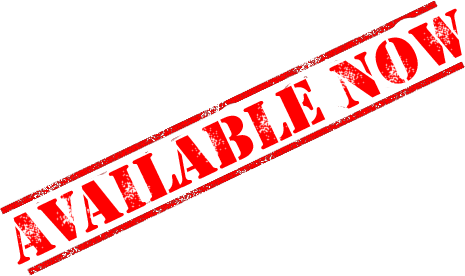 ---
Despite being the fourth or fifth receiving option on a team that averaged 32.9 (No. 29) Pass Plays per Game, Bryant had some impressive metrics. He averaged 8.7 (No. 7) yards of Average Target Distance and drew five (No. 20) five Deep Targets. Furthermore, he posted a, 88.9-percent (No. 11) True Catch Rate. He's sure to have a breakout sophomore campaign if given the snaps to operate.
Josh Oliver – Jacksonville Jaguars
Will 2021 be the year Josh Oliver breaks out and becomes a household name? The third-year tight end spent most of his first two NFL seasons dealing with injuries, hardly seeing the field to build on his potential. The upcoming season will be vastly different should he be able to stay healthy. With a new coach in Urban Meyer coming to town, along with Trevor Lawrence (presumably), he's in prime position to make real waves with little competition on the roster.
The 24-year old's player profile is intriguing. At 6-5 and 249-pounds, Oliver ranks in the 87th-percentile in both 40-yard Dash time and Speed Score. Though he didn't receive a heavy Target Share during his time at San Jose State, it's important to note the subpar quarterback play he relied upon. The team won one game in 2018, Oliver's final season. Health may be the issue, but should he manage that, the young tight end should become a special friend to the new face of the franchise.
Drew Sample & C.J. Uzomah – Cincinnati Bengals
Drew Sample is a compelling player that, similar to Josh Oliver, may end up being an asset for the team's young signal caller. Quarterback Joe Burrow will no longer have the services of John Ross and A.J. Green (though that isn't exactly detrimental). With Tee Higgins and Tyler Boyd set at the receiver positions, the Bengals will need a playmaking tight end.
At 6-5 and 255-pounds, Sample has the size for the position but he also has the speed; he ran 4.71 (71st-percentile) 40-yard Dash and registered a 104.4 (78th-percentile) Speed Score. He lacks the college production on the resume, but he did record 40 receptions (No. 22) in his sophomore campaign with 408 (No. 11) Routes Run. Sample's second-round draft capital will likely continue to play a factor in his offensive involvement.
C.J. Uzomah was clearly a Burrow favorite early in the 2020 season before he went down with an Achilles injury. Through the first two weeks, he accumulated eight catches off of eleven targets for 87 yards and a touchdown. The Auburn product has a bit more speed than Sample, but displays less agility and is three years older. Either way, one of these two will see a healthy dose of targets come next season.
Kahale Warring – Houston Texans
With a new coaching staff incoming, and potentially a new quarterback, the Texans will be doing some housecleaning during the offseason. The tight end position in particular needs straightening up. Ahead of Kahale Warring on the depth chart is Jordan Akins and Daniel Fells. Akins is an average player with an average profile who failed to produce when given opportunity. Fells is below average and nearly 35-years old.
Warring, on the other hand, has impressive workout metrics across the board, highlighted by a 19.6-percent (61st-percentile) College Dominator Rating and 20.5 (68th-percentile) Breakout Age. There is a lot to like about Warring, and whether it's Deshaun Watson or another quarterback, the new coaching staff in Houston would be wise to get the third year tight end more involved. Get him on those benches!!!